Premium Subaru Parts, Accessories and Maintenance, Right at Suburban Subaru
When it comes to the parts you put into your Subaru, stop and think about it for a second like food. Why food? The better nutrients you put into your body, the better your body will function as a result. Your vehicle is the same way, and needs quality ingredients in order to stay healthy and perform at the highest of levels. So where can you find these key ingredients? Right here at
Suburban Subaru
Our parts department is fully equipped to cater to your specific Subaru model and get it the much needed support it requires in order to thrive. We have an extensive collection of Genuine Subaru Parts, coming straight from the original equipment manufacturer, that can really make a difference in how your vehicle runs. From the maintenance of your vehicle to its performance, these parts can really make a difference in your experience.
Regardless of the year o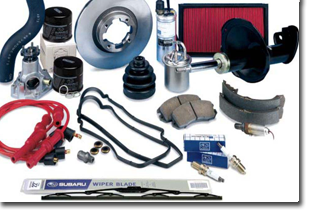 r condition of your vehicle, we're confident that we have a part or accessory here that will improve your vehicle's performance and keep you out there on the pavement for a long period of time in great shape. We invite you to browse all of our parts, accessories and maintenance equipment and locate what it exactly is you need. After adding it to your cart and proceeding to submit it to us, our team can get on placing an order to get that part to you as soon as possible.