How It Works

Whether you drive a Subaru, Toyota, Honda, Ford, Buick or other make and model, selling your car to Suburban Subaru is easy.  Just schedule your visit to bring us your car by calling
860-649-6550
and ask for sales.  We will arrange for our experienced buyers to carefully access your car's condition, inside and out.  The appraisal process takes about 10-15 minutes, and afterward we'll give you a free written appraisal offer good for 10 days or 1000 miles. Suburban Subaru's offer is good regardless of a new purchase. 
What to Bring with You
If you plan to sell your car to Suburban Subaru there are just a few documents we need you to bring with you. These include your driver's license, the car's title, and all keys for the car.  If you have a loan on your vehicle please bring your account information and we will be happy to walk you through the payoff process.

Get An Estimate
Suburban Subaru has partnered with Kelley Blue Book Trade-In Report to provide you an independent, third-party assessment of your trade-in value.  Once we inspect the car, it is possible we might be able to improve on Kelley Blue Book value.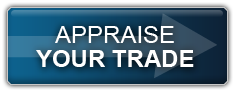 Once you have your offer, please contact us directly at
860-649-6550
and we will arrange an appointment for a personal inspection of your vehicle.
We do request that we schedule your visit in advance just to ensure we are respectful of your time.  Typically, we will be available Monday-Friday 9:30am-5:00pm; however, we will do our best to accommodate you in the event this time frame does not work for you.