Not Enough Time in the Day to Service Your Vehicle? Suburban Subaru Express Service is the Solution
No Appointment Necessary for Service at Suburban Subaru!
Just come by and see us, today! We will ensure that your service is completed at your convenience. If you prefer to schedule ahead of time, simply click the "schedule service" button to the right.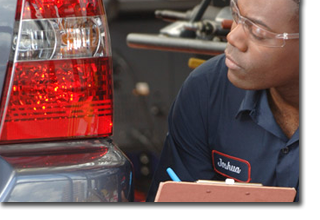 We all value time these days. With how hectic life can be, life on the move often times can't take a second and slow down for anything. This includes long servicing appointments, where you wait around for hours in hopes that your vehicle's work gets completed sometime soon.
Need some help? For quick, easy and efficient solutions to your Subaru servicing needs, look no further than Suburban Subaru, a dealership with over 100 years of Subaru experience. Our Subaru Express Service, located right here at our dealership in 14 Hartford Turnpike in Vernon, Connecticut, can get you in and out in a matter of nearly no time. The minor maintenance work, oil changes, tire rotations, and multipoint inspections you need done can be handled by our veteran technicians, while still sparing you plenty of time in your busy day to get other things done.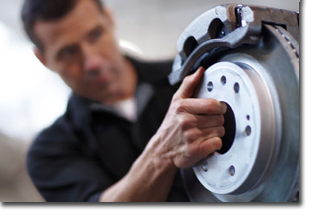 Why our team, you're wondering? These trained professionals have worked on Subaru vehicles for a number of years. They have the experience, the efficiency and the pedigree to give your vehicle what it needs, and not take up an entire afternoon doing so. The greatest part? You don't even have to make an appointment! No appointment is necessary for our team to do some minor servicing work on your vehicle, and you can stop in whenever is most convenient for you.
So whether you need to have your vehicle's oil changed or need some type of quick tune-up, remember that Suburban Subaru has the quick fix you're searching for. With our express service, you can keep your busy day rolling right along, smooth as can be. We are a State Licensed Emission Inspection station and always use OEM Subaru parts. We are proud to work for our friends in the greater Vernon, Manchester and Middletown, CT areas.
Hours
Monday

7:00AM-5:00PM

Tuesday

7:00AM-5:00PM

Wednesday

7:00AM-5:00PM

Thursday

7:00AM-5:00PM

Friday

7:00AM-5:00PM

Saturday

7:00AM-5:00PM

Sunday

Closed
See All Department Hours
Sales Dept. Hours
Monday

12:00PM-4:00PM

Tuesday

9:00AM-6:00PM

Wednesday

9:00AM-6:00PM

Thursday

9:00AM-6:00PM

Friday

9:00AM-6:00PM

Saturday

9:00AM-5:00PM

Sunday

12:00PM-4:00PM
Service Dept. Hours
Monday

7:00AM-5:00PM

Tuesday

7:00AM-5:00PM

Wednesday

7:00AM-5:00PM

Thursday

7:00AM-5:00PM

Friday

7:00AM-5:00PM

Saturday

7:00AM-5:00PM

Sunday

Closed
Parts Dept. Hours
Monday

7:00AM-5:00PM

Tuesday

7:00AM-5:00PM

Wednesday

7:00AM-5:00PM

Thursday

7:00AM-5:00PM

Friday

7:00AM-5:00PM

Saturday

7:00AM-5:00PM

Sunday

Closed