At Our Vernon, CT Subaru Dealer, We Make Exploring Your Auto Financing and Leasing Options a Matter of Course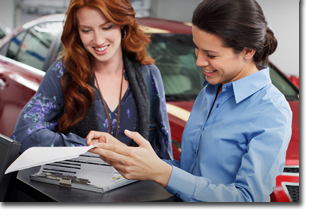 Here at Suburban Subaru, we have a creed, one that we share with our automaker and strive to provide your Subaru experience: "Confidence in Motion." On the face of it, one can see how it applies to the reliable, capable, and comfortable Subaru drive-time. Yet, in another sense, it also describes the peace of mind that your entire full-service dealership experience with us proceeds seamlessly and enjoyable. Even better, too, when it's by the number -- those that get you behind the wheel of the new Subaru or used car, truck, or SUV of your dreams, and those that have you headed off the lot here on Hartford Turnpike in no time.
To that end, when it comes to the rate or set of terms you need to make the magic happen, you'll find Subaru finance options abound for both our Vernon, CT neighborhood and our friends in Hartford, Manchester CT and South Windsor. What's more, our team of professional Subaru finance specialists, alongside a network of trustworthy lending institutions, is here to help you determine which course of action's right for you.
Opt for an auto loan, and you can look forward to low APR financing, a flexible repayment period, and manageable monthly payment - the ideal situation for drivers looking to own, upgrade and personalize. Take on a Subaru lease agreement, and you'll be pleased to find a payment often lower than on a Subaru car loan as well as the ability to change cars or SUVs every few years as your needs and tastes do. Plus, with fine print detailing mileage limits, wear and tear coverage, and other short-term obligations, it's easier than ever to keep things cost-effective. You can even roll a Subaru Added Security® Vehicle Service Contract or pre-paid maintenance plan into your agreement as alternatives permit, helping you make the most of your Subaru financial investment.
Whatever your needs and preferences, we know the ultimate decision can be a lot to process, and it's all up to you - with our expert advice, of course. When you're ready to shift into gear, it's as easy as filling out our convenient online application, from wherever you're browsing. Should you have questions or a concern, you're welcome to call, send us a note here on the Web, or stop by for a meet-and-greet, too. We're looking forward to equipping you for the many roads and miles ahead!
Ask a Financing Expert!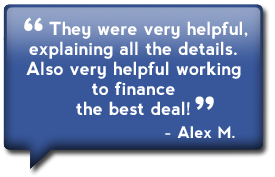 "Very helpful, willing to explain anything asked."
A.R.