Emergency need for blood donors now

All blood types are needed! Donors with type O negative, O positive, A negative or B negative are especially encouraged to give at this time. Type O negative is the universal blood type and can be transfused to any patient. This blood type is often used in emergency situations when doctors do not have time to check a patient's blood type before transfusion.

Anyone who gave blood at the start of summer may be eligible to donate again as summer comes to a close. Your donation of blood helps to ensure that there is blood available for the treatment of cancer patients, people with blood disorders, trauma victims, premature babies and others who face life-threatening illnesses.
Please make your appointment to donate at one of the following drives. And help spread the word!
Every single unit of blood collected makes a huge impact.

In Vernon:

| | | |
| --- | --- | --- |
| Thursday 9/20 | Price Chopper | 1:00pm-6:00pm |
| Wednesday 9/26 | Rockville Hospital | 1:00pm-6:00pm |
Appointments can be made by calling 1-800-RED-CROSS or visiting

Thank you ever so much for doing your part!


Emergency need for blood donors now

As summer begins to come to a close, we are still in EMERGENCY need for blood donors! Please make your appointment to donate at one of the following drives. And help spread the word!

Every single unit of blood collected makes a huge impact.

In Vernon:

Friday 8/17

Fox Hill Nursing &
Rehab Center

12:30pm-5:30pm
Saturday 8/25

St. Joseph Church

8:30am - 1:30pm
Tuesday 8/28

Vernon Manor

1:30pm - 6:30pm
Thursday 8/30

Court House Plus

1pm - 6pm
Appointments can be made by calling 1-800-RED-CROSS or visiting www.redcrossblood.org.
Thank you ever so much for doing your part!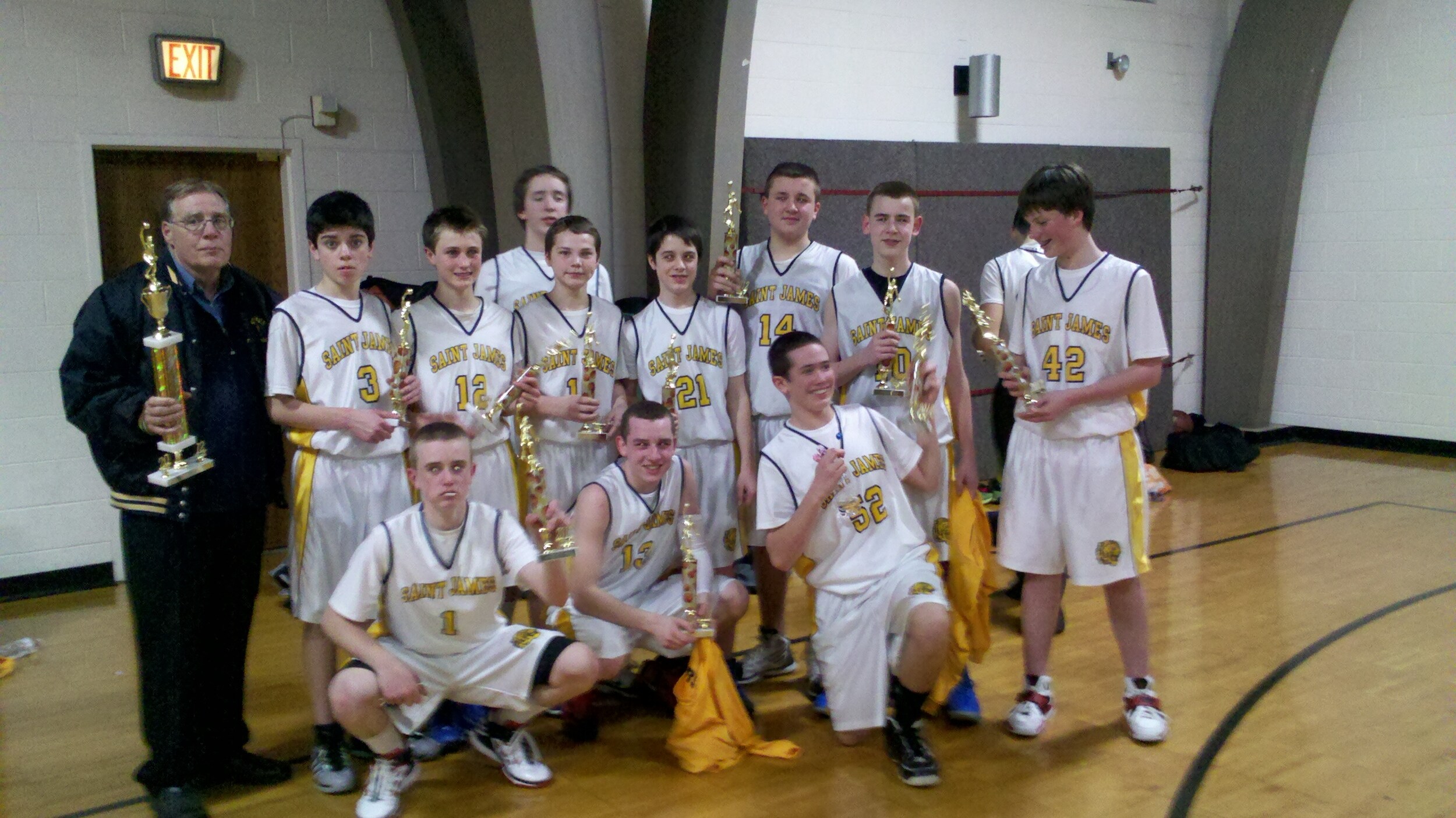 Suburban Subaru would like to congratulate Glenn Jordan and the
Manchester East Deanery Champions, Saint James Boys Varsity Basketball team. Glenn is one of our product specialist here and has volunteered as a coach for Saint James for the last 25 years.
Great job boys!
The All-New 2013 Subaru BRZ
COMING SPRING 201

2 with VERY limited availability
| | |
| --- | --- |
| | Halloween's snow storm, our subsequent loss of power and the upcoming holiday season has left the Hockanum Valley Community Council, Tri Town Food Pantry in need of supplies. Following in Subaru's Share the Love Event, and in an attempt to help restock the local shelter, Suburban Subaru would like to be a collection point for anyone willing to donate. We also will contribute $25 for every car sold and delivered between now and Wednesday November 23rd. |
We are open Monday - Thursday 7AM to 8PM; Friday 7AM to 7PM and Saturday 7AM to 6PM
Some Ideas:
Non-perishable food items, such as: peanut butter, canned tuna, pasta and sauce, cereal, canned soup, rice, canned vegetables, canned fruit, mac n cheese, pancake mix & syrup, jello & pudding, jelly or jam, ketchup & mustard, and applesauce.
Holiday food items, such as: box of stuffing, can of cranberry sauce, cans of yams, jar of gravy, instant potatoes, pie crust mix, cake mix & frosting, apple or cranberry juice, breakfast bread or muffin mix, roasting pan
Beverages, such as: juice boxes, dry or powdered milk, bottled water, and drink mixes.
Household items and toiletries, such as: toilet paper, paper towels, napkins, plastic wrap, tin foil, soap, toothpaste, and shampoo/conditioner.
For more information, please call Lane at Suburban or Dave Engelson at Hockanum Valley, 860.872.8600 or visit their web site:
http://www.hvcchelps.org

Come celebrate over 500 years since Christopher Columbus sailed the ocean blue. With the arrival of our new 2012 vehicles landing at Suburban Subaru and a large selection of Certified Pre-Owned vehicles you are sure to discover the car, truck or SUV you have been searching for.

Financing rates as low as 1.9%.
*


Sail in to Suburban Subaru for our
Columbus Day Sales Event


today

Monday October 10th!



*Financing for well-qualified applicants only. Length of contract is limited. Subject to credit approval, vehicle insurance approval and vehicle availability.


Help us choose a charity this year...

At Subaru, we know owners like you care. That's why we created the annual "Share the Love" event, where for every new Subaru that's leased or sold, a $250 donation is made to the owner's choice of charities.

This year, we need your help to choose one of those charities. Go to our Facebook page
to cast your vote for the American Red Cross, Children's Miracle Network Hospitals®, Make-A-Wish Foundation® or Teach For America. Vote for your favorite charity daily until September 15, and please spread the word to your friends. Together, we can all make a big impact.
Over the last three years, nearly $15 million has been donated, and we expect another $5 million to be donated when the event returns this year.
Thanks for helping us Share the Love,
Subaru of America, Inc.
August 26, 2011
Certified Preowned 2011 Limited STI
with only 4,400 miles...


August 25, 2011


Congratulations to Subaru Driver David Higgins!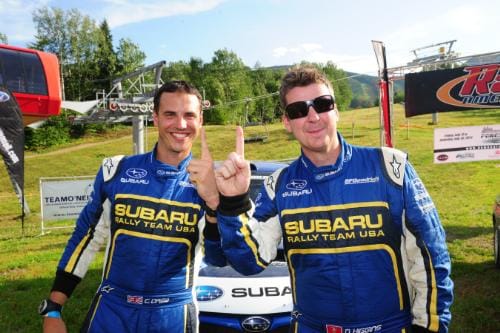 Subaru of America, Inc. Subaru Rally Team USA driver David Higgins won the 2011 Rally America National Championship with a 2nd overall finish at the season finale this past weekend. Higgins and his co-driver Craig Drew piloted their 2011 STI rally car to three victories and two 2nd overall finishes in the six-event Rally America National Championship.
CHERRY HILL, N.J., July 18, 2011

We

wish

the

women

luck

in

the 2011

World

Cup


U.S. Women VS. Japan Women at World Cup Stadium; Frankfurt @ 7/17/2011 @ 2pm EST
The world's top-ranked team, the U.S. is trying to become the first country to win three World Cup titles when it faces Japan. History will be made in the 2011 Women's World Cup final no matter which team wins the match. No team in the previous five World Cups has ever lost their final group stage match and gone on to win the World Cup. On July 17, either Japan or the United States is going to be the first team to accomplish that feat.

Articles: Yahoo Sports
; US Soccer
;
ESPN Soccernet

"...True heroes still exist, and they're closer than you think,"- President Barack Obama
Army Ranger, Leroy Petry, who lost his right hand while tossing an enemy grenade away from fellow soldiers in Afghanistan was awarded the Medal of Honor Tuesday, July 12th, 2011. Petry, now assigned to Fort Benning, Georgia, was the ninth service member and only the second living, active duty service member to be awarded the Medal of Honor for actions in Iraq or Afghanistan.

Original article on CNN.com
and
Yahoo News
Congratulations Derek Jeter!
Suburban Subaru wants to congratulate Derek Jeter on his 3,000th hit! New York Yankees' Jorge Posada hugs Derek Jeter as the rest of the Yankees' bench joins in to greet Jeter at home plate after he hit a solo home run, his 3000th career hit off of Tampa Bay Rays starting pitcher David Price in the third inning of a baseball game on Saturday, July 9, 2011 at Yankee Stadium in New York.